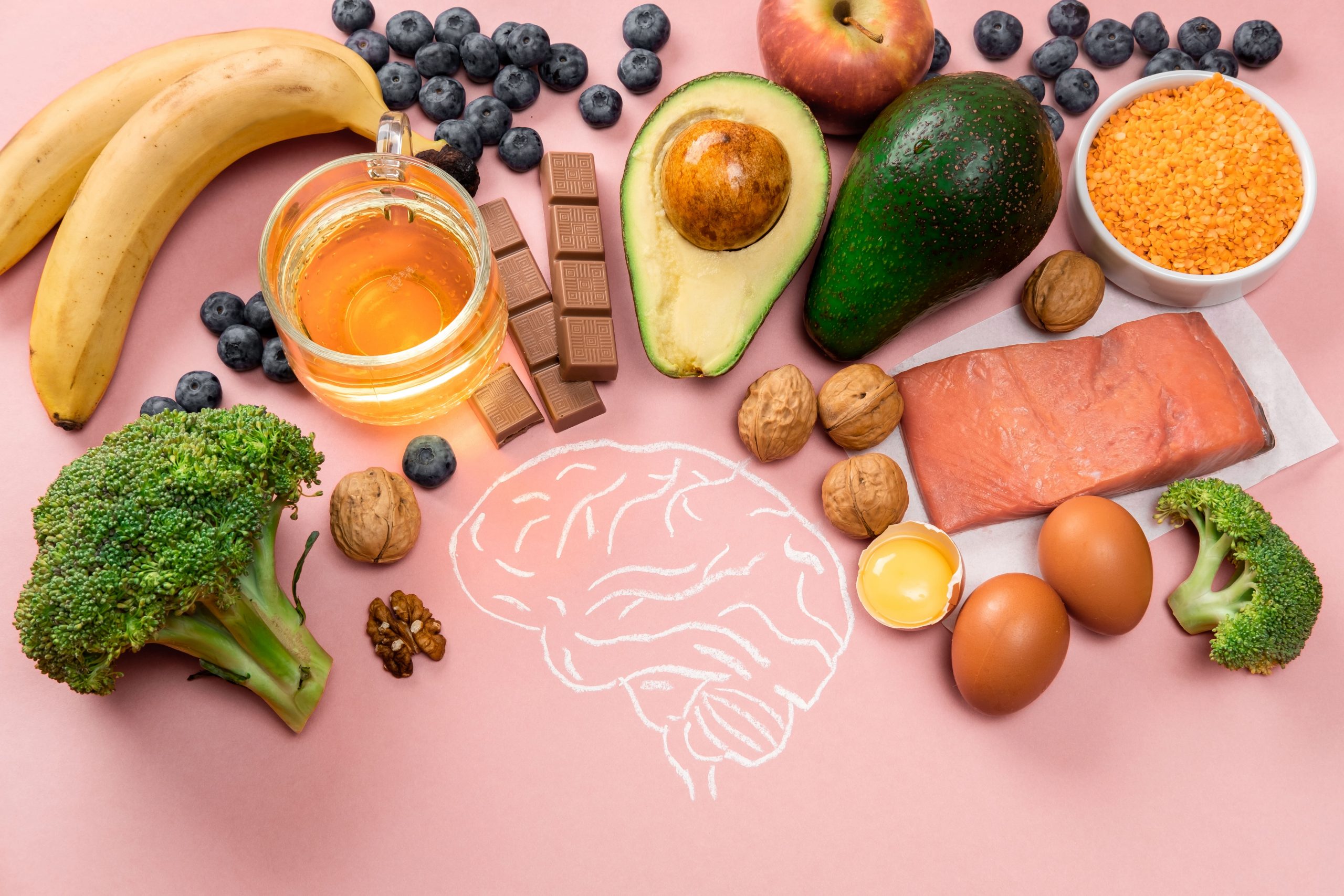 A Guide To Mindful Balanced Life Discussions with Cimare.Org
Do you find yourself mindlessly eating, not really paying attention to what you're putting in your body? If so, you're not alone. In today's fast-paced world, it's easy to fall into the habit of eating on the go, without truly savoring and enjoying our food.
But what if I told you that practicing mindful eating could help you achieve a more balanced and fulfilling life? Mindful eating is about being fully present and aware while eating, paying attention to the taste, texture, and sensations of each bite. It can help you develop a healthier relationship with food and make more conscious choices about what you eat.
In this article, I will guide you through the principles and practices of mindful eating, providing you with practical tips and techniques to incorporate into your daily life for a more balanced and nourishing approach to food.
What Is Mindful Eating?
Mindful eating is a practice that encourages individuals to develop a conscious and intentional relationship with food. It involves paying full attention to the experience of eating, noticing physical and emotional sensations, and making choices that support overall well-being.
At its core, mindful eating is about being fully present and attentive while eating. It is about savoring each bite, noticing the colors, flavors, and textures of the food. By slowing down and being in the moment, we can truly appreciate the nourishment that food provides.
One of the key principles of mindful eating is to listen to our body's physical hunger cues. This means eating when we are hungry and stopping when we are satisfied, rather than relying on external cues or emotional triggers. By tuning in to our body's signals, we can make more informed food choices and foster a healthier relationship with food.
Practicing mindful eating can also help reduce mindless eating and prevent overeating. Many people eat out of habit, boredom, or in response to stress or emotions. By bringing awareness to these patterns and sensations, we can make healthier food choices that truly nourish us.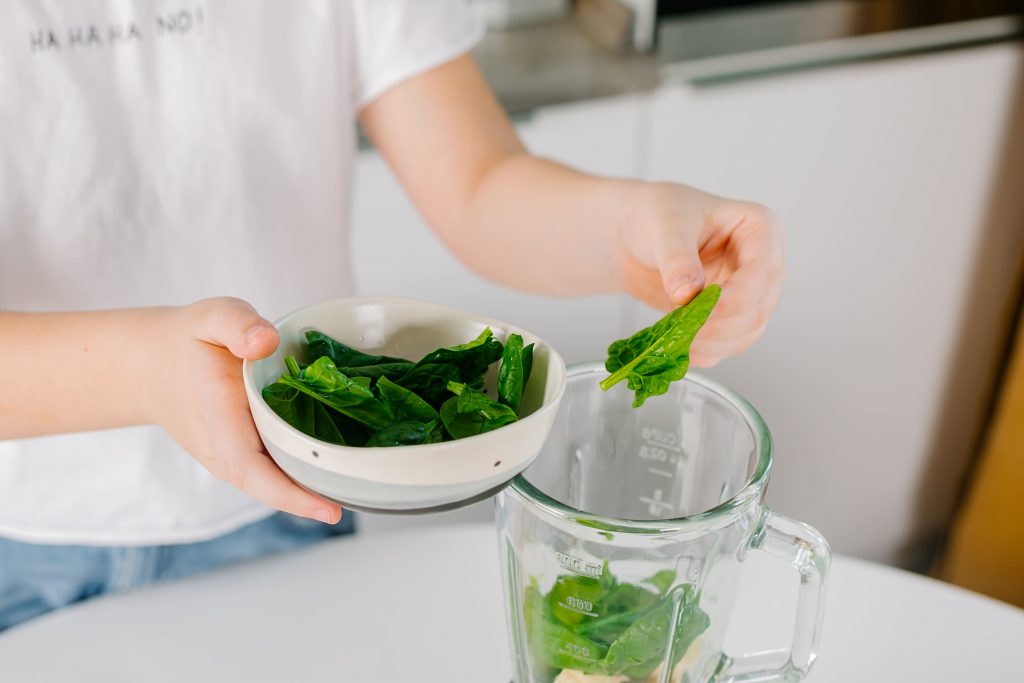 Understanding Physical Hunger
In the realm of mindful eating, understanding physical hunger plays a crucial role in cultivating a healthy relationship with food. Mindful eating encourages us to pay close attention to our body's cues and signals, and physical hunger is one of the key aspects to be mindful of.
Physical hunger manifests in various ways, such as a grumbling stomach, irritability, and fatigue. By being attuned to these hunger cues, we can recognize when our body truly needs nourishment. This awareness allows us to distinguish between emotional and physical hunger.
On the other side of the coin, mindful eating also involves paying attention to fullness cues. These include feeling less enjoyment of the food and a comfortably full stomach. By recognizing these cues, we can avoid overeating or mindlessly continuing to eat beyond satiety.
Understanding physical hunger brings several benefits to our mindful eating practice. Firstly, it helps us to differentiate between emotional hunger, which arises from stress, boredom, or other non-physical triggers, and true physical hunger. This distinction allows us to eat in response to our body's needs rather than using food as a way to cope with emotions.
Jan Chozen Bays' Nine Attitudes Of Mindful Eating
Jan Chozen Bays, a physician and Zen teacher, has developed a powerful framework known as the Nine Attitudes of Mindful Eating. These attitudes are a guiding compass to help individuals cultivate a more mindful and balanced relationship with food.
Attitude 1: Receive Each Bite With Gratitude And Appreciation
One powerful way to bring mindfulness to our eating habits is to receive each bite with gratitude and appreciation. Before taking that first mouthful, pause for a moment and express gratitude for the nourishment in front of you. This act of giving thanks not only promotes a positive attitude but also enhances the overall satisfaction of the meal.
By expressing gratitude before eating, we create a mindset of appreciation that can shift our focus from mindless consumption to mindful enjoyment. This simple practice allows us to fully acknowledge the effort and resources that went into producing the food we are about to eat.
Cultivating a habit of gratitude in our eating experience has several benefits. It reminds us to slow down and savor each bite, helping us become more aware of the flavors, textures, and smells of our food. This can lead to a greater sense of satiation and gratification, ultimately reducing the tendency to overeat or indulge impulsively.
Moreover, expressing gratitude for food fosters a deeper connection to nature and the interconnectedness of all beings. It helps us recognize the immense privilege we have in having access to nourishing meals and can inspire us to make more conscious choices when it comes to our food selections.
Incorporating gratitude into our daily meals not only enhances our physical well-being but also contributes to a more balanced and joyful relationship with food. Let us embrace the practice of receiving each bite with gratitude and appreciation, reaping its profound benefits in our daily lives.
Attitude 2: Eat Slower And Chew Thoroughly
Eating slower and chewing thoroughly is an essential practice in mindful eating. In today's fast-paced world, many of us tend to rush through our meals without even realizing it. However, this habit can have detrimental effects on our overall well-being.
When we eat at a fast pace, our brain doesn't have enough time to catch up and process the signals of fullness. As a result, we may end up overeating and feeling discomfort afterwards. By slowing down and taking the time to chew our food thoroughly, we allow our brain to receive the necessary cues that we are satiated.
To eat slower and chew thoroughly, there are a few simple strategies we can implement. Putting the fork or spoon down between bites helps in preventing mindless shoveling of food into our mouths. Taking sips of water in between bites can also aid in slowing down the eating process.
Attitude 3: Stop When You Are Full, Before You Reach The Point Of Uncomfortably Full
In our fast-paced lives, it's easy to lose track of our body's signals of fullness. We often eat quickly, not allowing our brain enough time to register that we are satisfied. As a result, we may end up overeating and feeling uncomfortable afterwards. However, by practicing mindful eating and stopping when we are full, but before reaching the point of uncomfortably full, we can foster a healthier relationship with food and maintain balance in our lives.
Mindful eating helps us recognize and honor our body's fullness cues. It encourages us to eat slowly and attentively, allowing us to better tune in to the physical sensations of our body. By paying attention to the signs of satiety, such as feeling satisfied or a slight decrease in hunger, we can avoid overeating.
Eating past the point of comfortably full can have negative consequences on our well-being. It may lead to weight gain, as we consume more calories than our bodies require. Additionally, it can cause discomfort, bloating, and digestive issues. By stopping when we are full but still comfortable, we can prevent these undesirable outcomes.
To practice portion control and mindful eating, it can be beneficial to use smaller plates and bowls. Research has shown that we tend to eat less when our plates are smaller, as it creates an optical illusion of a fuller plate. Taking breaks during meals and checking in with our body's fullness signals can also help us slow down and make more conscious food choices.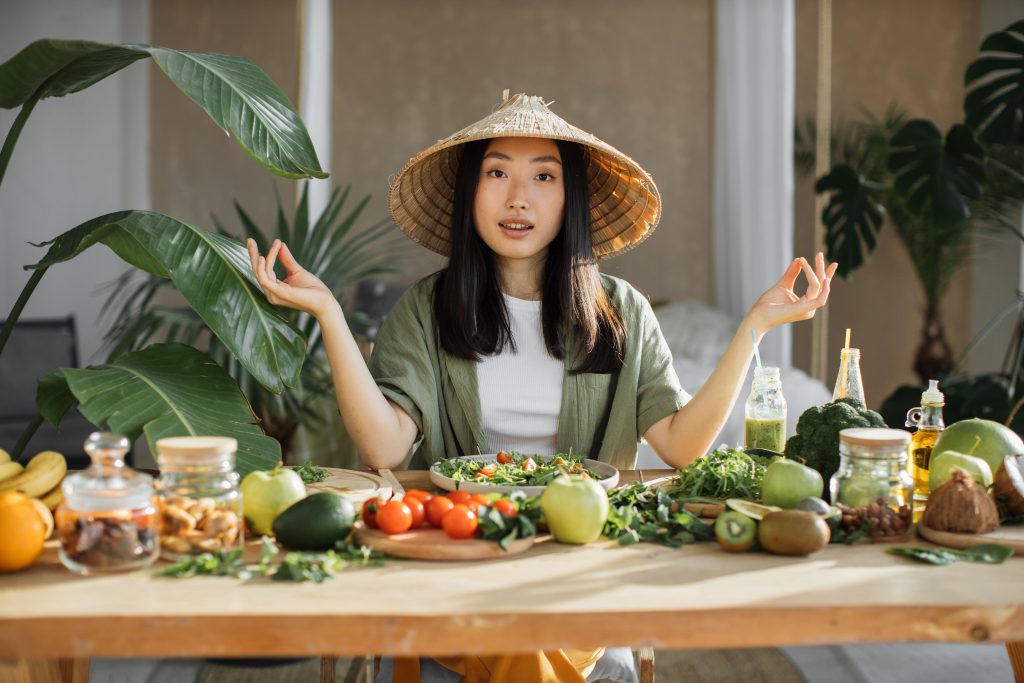 Attitude 4: Listen To Your Body For Food Cues And Responses
Attitude 4: Listen to Your Body for Food Cues and Responses is an essential principle of Jan Chozen Bays' Nine Attitudes of Mindful Eating. By cultivating body awareness and tuning in to our physical sensations, hunger cues, and satiety signals, we can develop a healthier and more balanced relationship with food.
In our daily lives, we often eat mindlessly, disconnected from the signs our body gives us. However, by paying attention to our body's responses, we can make more conscious and informed food choices.
When practicing mindful eating, it is important to be aware of our hunger level. Before we begin eating, we can take a moment to check in with ourselves and assess how hungry we truly are. Are we eating out of true physical hunger or for emotional reasons? By listening to our body's cues, we can better understand our motives behind food choices.
Similarly, being attentive to our satiety signals is crucial. As we eat, we can continuously check in with how our body feels. Are we starting to feel satisfied? Are we no longer hungry? By responding to these cues and stopping when we are comfortably full, we can nourish our bodies without overeating.
Attitude 5: Respect Your Body By Making Healthy Choices
Respecting our bodies means nourishing them with foods that promote overall health and well-being. Mindful eating is a powerful tool that can help us develop a healthy relationship with food while supporting weight management and maintaining a healthy weight.
When we practice mindful eating, we become more aware of the foods we choose to fuel our bodies. By being present in the moment and paying attention to our food choices, we can make healthier decisions that honor our bodies' needs.
Making healthy choices involves selecting nutritious foods that provide essential vitamins, minerals, and antioxidants. Opting for whole grains, lean proteins, fruits, vegetables, and healthy fats can improve our physical health and nourish our bodies from within. These choices not only support a healthy weight but also boost our mental well-being.
Attitude 6: Enjoy The Pleasure Of Taste
In our fast-paced lives, we often rush through our meals, barely taking the time to taste and appreciate the flavors, aromas, and textures of the food we eat. Mindful eating invites us to slow down and truly savor the experience of eating.
When we approach our meals with the intention to enjoy the pleasure of taste, we create an opportunity to fully engage with our senses. We can start by taking a moment to observe the appearance of our food, noticing the vibrant colors and appealing presentation. As we take our first bite, we can pay attention to the flavors that dance on our tongue, savoring each taste sensation.
Slowing down also allows us to fully appreciate the aromas that waft from our plate, enhancing the overall dining experience. The fragrant smell of freshly baked bread, the rich aroma of spices, or the comforting scent of a hearty soup – these scents can transport us and awaken our senses to the present moment.
Attitude 7: Practice Non-Judgmental Awareness
In the journey of mindful eating, one important attitude to cultivate is non-judgmental awareness. This attitude involves observing our thoughts, feelings, and physical sensations without labeling them as good or bad. It is about approaching our relationship with food with an open, curious, and accepting mindset.
When we practice non-judgmental awareness during meal times, we create a space to witness our thoughts and sensations without attaching any value judgments to them. For example, instead of labeling a craving for a certain indulgent dessert as "bad" or a feeling of guilt after eating as "wrong," we can simply observe them as they arise, without judgment.
Non-judgmental awareness allows us to develop a greater understanding of our individual relationship with food. By observing our thoughts, feelings, and sensations without judgment, we can identify patterns, triggers, and emotional associations we might have with certain foods. This awareness empowers us to make more balanced choices that align with our overall well-being, rather than being driven by impulsive or emotional reactions.
Attitude 8: Honor Your Feelings Without Using Food
As we deepen our practice of mindful eating, it becomes essential to honor our feelings without turning to food as our main source of comfort or coping mechanism. By implementing healthy coping mechanisms and self-care practices, we can cultivate a more balanced and nourishing relationship with ourselves. Here are some ways to honor your feelings without using food:
1. Engage in physical activities: Exercise releases endorphins, which elevate mood and reduce stress. Whether it's going for a walk, practicing yoga, or dancing, find a physical activity that brings you joy and allows you to channel your emotions.
2. Practice relaxation techniques: When emotions become overwhelming, it's important to find healthy outlets for release. Try deep breathing exercises, meditation, or progressive muscle relaxation to promote calmness and alleviate stress.
3. Journaling: Expressing your emotions through writing can be therapeutic. Set aside time each day to write down your thoughts and feelings. This practice allows for self-reflection and can provide clarity and emotional release.
4. Seek support: Reach out to friends, family, or a support group when you need someone to talk to. Sometimes, simply sharing our feelings with a compassionate listener can provide comfort and relief.
5. Engage in self-care activities: Dedicate time to activities that bring you joy and nurture your well-being. This could include taking a relaxing bath, reading a book, listening to music, or engaging in hobbies that make you feel fulfilled.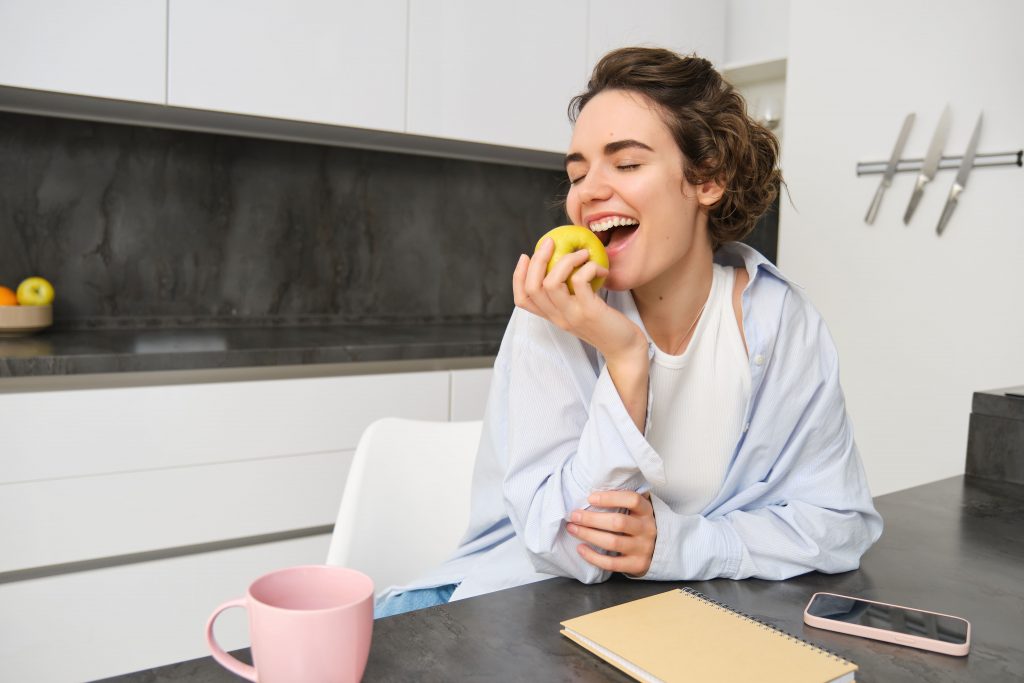 Conclusion
In conclusion, mindful eating is a practice that encourages us to cultivate a balanced and healthy relationship with food. By honoring our feelings without relying on food as a coping mechanism, we can develop alternative strategies for emotional nourishment. Engaging in physical activities, practicing relaxation techniques, journaling, seeking support, and engaging in self-care activities are all effective ways to address emotions without turning to food.